Chris Cole Basic Bio Information:
Name: Chris Cole
Gender: Male
Height: 6"1'
Weight: 186 lbs
Hometown: Born in NC, grew up in Levittown, PA
Date of Birth: March 10, 1982
Family: single, mother Jennifer Cole and brother Dr. Kevin Cole
Occupation: Professional Skateboarder
Started Skating: 1990
Started Competing: 1993
Turned Pro: 2000
Favored Discipline: Street
Sponsors: Fallen, Zero
Stance: Regular
Chris Cole Skateboarding Styles and Strengths:
Jamie Thomas says Chris Cole can "go to any spot, it doesn't matter what it is - a ditch, a quarterpipe, a ledge, a bank, a rail - and he can do anything." Chris Cole is also known for being extremely consistent, something important for competitions. He also says that his larger size makes some of his tricks look small.
Chris Cole Favorite / Signature Skateboarding Tricks:
As funny as it sounds, Chris Cole's favorite trick is the ollie. He says he loves to be going really fast and and ollie over short, steep gaps. He's also well known for skating as well switch as he does regular (sometimes even better!).
Chris Cole Skateboarding Career Highlights:
2004 - First place in Street Best Trick, Tampa Pro (also took 4th in Street)
2005 - Gold in Gravity Games, Street
2005 - 16 page spread in Skateboard Mag (June)
2005 - First signature shoe (Fallen)
2005 - Featured in final part in Zero or Die video
2005 - Bronze in skateboard Street at X Games
Chris Cole Personal History:
Chris Cole says, "I started skating when I was about 8 or 9, right at the decline in skateboarding, right when everybody quit. I was once a kid who skated out in front of my house on a curb for two years - alone. I never skated anywhere else." Chris Cole was a skate rat though and through, and became pro though sponsor-me videos, instead of competitions. Chris Cole still gets nervous at competitions and doesn't like them, but does incredibly well even so.
Chris Cole Interesting Fact:
Chris Cole waited 6 years to get his drivers license.
Chris Cole Quote:
"I need to live up to my potential, wherever that may be, in all aspects of my life. My head gets in the way, and I need to look at the big picture - that this is the best, and I am living my dream."
_________________________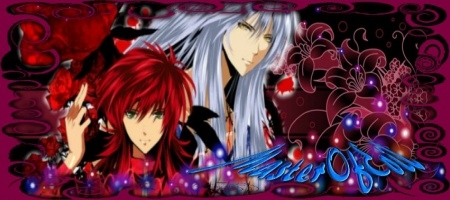 ---
Permissions in this forum:
You
cannot
reply to topics in this forum